About Us
Bali Institute of Research Excellence is an effort of academic scholars to provide a networking and collaboration platform to Bali researchers specifically and Indonesian scholars in general. Through this research networking platform the local scholars can exchange ideas with international scholars and develop exchange network of faculty and students with other countries and regions. BIRE is jointly working with several local and international universities and research bodies to impart knowledge, learning and better outcomes to the society. This institute is specifically founded to promote Bali culture and art across the Globe.
Vision
Building Global Community of Research Scholars for better society.
Mission
Promoting research excellence through innovation, social entrepreneurship and cultural intellence. Encouraging local Indonesian and Bali Scholars to connect internationally for exchange of best practices to help improving indonesian community.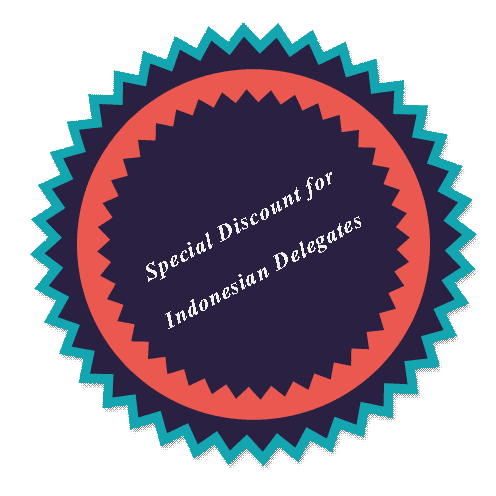 Conference Main Tracks
Social Sciences Topics
Arts, English, Geography, History, Humanities, Interdisciplinary studies, Law, Linguistics • Literature, Multidisciplinary Studies, Occupational Science, Philosophy, Politics, Philosophy , Politics & Political Science, Psychology, Social Sciences, Sociology, Culture, Civics.
Finance, Economics & Accounting Topics
Financial Accounting, Management Accounting, Auditing Tax Accounting, Accounting Information Systems Islamic Finance, Financial Markets, Money and Capital Markets, International Finance, Derivatives & Foreign Exchange Rates, Islamic Banking, Portfolio & Funds Management, Behavioral Finance, International Economics, Public Finance (GST & Taxes).
Business and Management Topics
International Business, Globalization, International Law, Management in Multicultural Society, International Market Entry, Cross Cultural Management, Business Models, Organizational Studies, Organization Behavior, Research & Operations, Education Technology, Strategic Management, Small – Medium size Firms in Crisis, Social Issues in Management, Collaboration and Strategic Alliances.
Education Topics
Adult Education, Distance Education, Education Systems and Politics, E-learning, English Learning & Teaching, ESL/EFL, Higher Education, Language Teaching, Lifelong Learning, Teaching and learning.
Humanities Topics
Knowledge, Philosophy, Ethics, Nation, First Nations and Indigenous Peoples, Sexuality, Gender, Families, Religion, Spirituality, Cyberspace, Technology, Science, Environment and the Humanities, Consciousness, History, Historiography, Literature/Literary Studies, Political Science, Politics, Teaching and Learning, Globalization, Ethnicity, Difference, Identity, Immigration, Refugees, Race, Other Humanities.
Medical and Health Sciences Topics
Anatomy, Anesthesia, Optometry, Parasitology, Pathology, Pharmacogenomics, Pharmacology, Physiology, Proteomics, Psychology, Neurology and Neurological Sciences, Neurosurgery, Obstetrics and Gynecology, Cancer Biology (IDP), Ophthalmology, Cardiothoracic Surgery, Otolaryngology, Pathology, Dermatology, Pediatrics, Psychiatry, Genetics, Urology.
Medicine Sciences
Medicine is the science and practice of the diagnosis, treatment, and prevention of disease. Medicine encompasses a variety of health care practices evolved to maintain and restore health by the prevention and treatment of illness. Contemporary medicine applies biomedical sciences, biomedical research, genetics, and medical technology to diagnose, treat, and prevent injury and disease.
Electrical, Civil, Mechanical & Industrial Engineering & ICT
Electricity, Electronics, Electromagnetism, Electronics, Digital Computers, Power Engineering, Telecommunications, Control Systems, Radio-Frequency Engineering, Signal Processing, Instrumentation, And Microelectronics, Building Energy Conservation and Green Architecture, Geotechnical Engineering, High-rise Structure, Large-span Structure, Transportation Engineering, Water resource Engineering, Software Engineering, Cloud Computing, Web technologies, Accessing and Constructing Digital Information.
Multidisciplinary Topic
A multidisciplinary approach involves drawing appropriately from multiple academic disciplines to redefine problems outside normal boundaries and reach solutions based on a new understanding of complex situations.
Upcoming Conferences
Conference Highlights
Scholars Feedback
Mr. Jimmy, (MEIT-JAN-BI108) (Institut Teknologi Sepuluh Nopember, Indonesia)
Very good arrangements, appreciate for arranging good conference for us specially discussion and feedback.
Mr. Octoviano Permata Sura (MEIT-JAN-BI113) (MMT, Institut Teknologi Sepuluh Nopember, Indonesia)
Well organized conference, good scale, solid content in presentations. I love the venue & food. I thought it was a great conference. I enjoyed it a lot, very welcoming atmosphere.
Budhi Refa (MEIT-JAN-BI110) (MMT, Institut Teknologi Sepuluh Nopember, Indonesia)
Conference was affordable for students, I truly enjoyed the conference. thank you!
Abhradeep Maiti (MEIT-JAN-BI112) (Indian Institute of Management Kashipur, India)
The conference is well-organized and professionally managed. I love that the time allotted for presentations is generous, promoting thoughtful Q & A, discussion. I enjoyed it a lot, very welcoming atmosphere. Overall Very happy with proceeding.